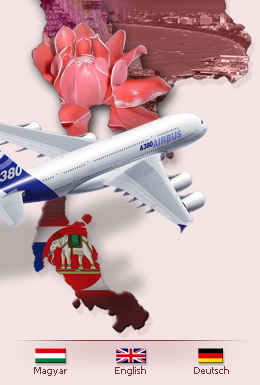 | General info | How to get there | Beaches | Attractions | Festivals | Shopping |
Chinese New Year, a time of firecrackers, lion dancers parading through the streets and time to 'spring-clean' the house, is celebrated in February by all Chinese-Thais. Lanterns line the streets and the smell of incense wafts through the air. Dragon parades weave down roads and children gad about everywhere.

The most frenetic festival in the country is that of Songkran, the Luna New Year. Held from the 13th to 15th April each year…it's a wet one! Traditionally it was celebrated by Buddha images being bathed with water and the showing of respect to monks and elders. From the sprinkling of water onto someone's hands as a sign of respect it has evolved into mass drenching for anyone who decides to venture outdoors. This has to be one of the friendliest, though wet, festivals anywhere and a great way to make new friends.
TIP: Travellers be warned, don't leave cameras, computers or cell phones, unprotected…nothing is spared if you happen to get a dousing.

The 15th May is Buddha's Birthday. Local Wats (Buddhist Temples) celebrate by holding candlelit processions. A tourist may take part in these parades and it can prove great fun.
TIP: Lady visitors please note; a monk may not touch a woman so please show respect and keep your distance.

July, sees Thai Buddhists celebrating Buddhist 'lent' or Asanha Puja, the full moon festival. Beginning mid to late in the month, this is the period when young men enter their monk hood for the rainy season and ordained monks remain in a single monastery for three months. One can view Buddhist temples throughout the year, but this tradition can be picturesque due to the activity of the saffron robed followers.

It's the Queen's Birthday on August 12th and also Thailand' s 'mother's day'. As with all royal anniversaries this celebration guarantees a firework display.

One of the most beautiful and moving sights are the festivities relating to the annual festival of Loi Krathong held in November. This is when you cast away your troubles and call in the hopes of the future. As the moon rises in the evening a small lotus-shaped raft of banana leaves filled with flowers, a candle, a snip of your nail, a piece of your hair and a few coins, is set afloat in the ocean or down a waterway conjuring up good luck for the forthcoming year. In some areas large paper hot-air balloons are also released.