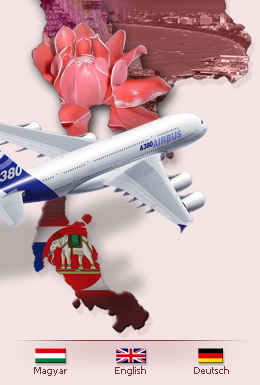 | General info | How to get there | Beaches | Attractions | Festivals | Shopping |
While you will have less choice than in Bangkok, you will find Hua Hin a very practical place for your shopping, because you will find everything concentrated in a small area. Many shopping can be done in the night market or one of the many small streets near the Hilton Hua Hin Hotel.

There are many tailor shops in Hua Hin, with a very large choice of fabrics. All will make you whatever kind of clothes you desire within 24 hours and keep your measurements for later use so that you can order from them when you are back in your country (TIP: Contact the tailor on your return to your home country...this way you will be assumed to be a 'genuine' client and your measurements WILL be kept...if you don't contact the tailor in question again, they may only keep your contact details a short time, then throw them out if they don't hear from you again) Ready-made clothes are sold everywhere in the streets of Hua Hin for very reasonable prices.

You will be able to find a lot of interesting things and if you want to have some Asian style handicrafts, Hua Hin is a good place to look for them. Some of the pieces are small enough to be carried in your bag, some of them will have to be shipped home (most shops provides the service). Apart from the shops, young artists can often be found working on the street, such as buffalo skin engravers or basket makers. These folk are only too willing to sell their crafts to visitors game enough to ask.
The art of haggling is to never drop your guard. The first price is there only for show and has no real meaning. There is always room for negotiation. The starting price can often come down to half or less, depending on your haggling skills and those of the vendor. All the time, remember to smile. This is a game, it should be fun. Don't take it too seriously. The price agreed for the transaction is always a "win-win" price. Both sides benefit. You get a product much reduced in price from the "decoration" price and feel happy with your newly acquired bargaining skills and the vendor sells their product and still makes a handsome profit. Remember that they will never sell for a loss.