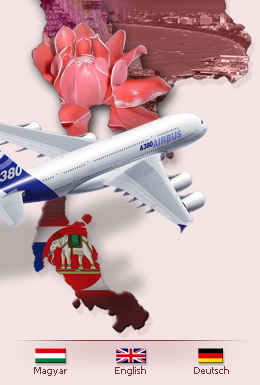 | General info | How to get there | Beaches | Attractions | Festivals | Shopping |
This coastal province covers an area of 4,709 square kilometers and is located 814 kilometres south of Bangkok. Krabi's major attractions are located largely along its extensive coastline, which contains several well-known beaches and bays, and numerous offshore tropical islands.

History of Krabi

From archaeological discoveries, it is believed that Krabi was one of the oldest communities in Thailand dating from the prehistoric period. It is also believed that Krabi was once the town of Ban Thai Samo, one of 12 royal cities that used a monkey as the town symbol. Krabi was a dependency town of the Nakhon Si Thammarat Kingdom. Another legend indicates that the town may have taken its name after the meaning of Krabi, which means sword. This may have stemmed from a legend that says an ancient sword was unearthed prior to the city's founding. Later, the sword became a symbol of Krabi.

Geography of Krabi

Krabi's mountainous physical geography is broken by highlands and plains on the mainland; the provincial administration also covers more than 130 large and small islands in the Andaman Sea. Natural forest cover is chiefly mangrove and Cassia trees. Krabi's sandy clay soil conditions are perfect for a variety of agricultural produces, including: rubber trees, palms, oranges, coconuts, and coffee. The Krabi River flows 5 kilometres through the town and falls into the Andaman Sea at Tambon Pak Nam.

Krabi is administratively divided into 8 Amphoes (districts): Amphoe Muang, Khao Phanom, Khlong Thom, Plai Phraya, Ko Lanta, Ao Luek, Lam Thap, and Nuea Khlong.

Travel around Krabi

To getting around the town is very convenient by local taxi (Tuk Tuk). Some attractions like Hat Noppharat Thara, Susan Hoi , Ao Nang, Wat Tham Suea, Namtok Huai To, and Ao Luek can be reached by local mini-bus (Song Thaeo). The mini-buses depart from Vogue Department Store on Maharat Road in Krabi Town. Trips to other attractions can be made by taxi and rental car.

Distances from Town to Neighbouring Districts :

Ao Luek 43 kilometres
Plai Phraya 66 kilometres
Khao Phanom 39 kilometres
Khlong Thom 42 kilometres
Ko Lanta 103 kilometres
Lam Thap 67 kilometres
Nuea Khlong 17 kilometres

Travel to Neighbouring Provinces

There are bus services from Krabi Bus Terminal (Tel: 0-7561-1804) to several provinces such as Phuket, Phang-nga, Surat Thani, Nakhon Si Thammarat, Trang, Phatthalung, Songkhla (Hat Yai), Satun and Ranong.