The scene
While Pattaya's 4 kilometre beach road is one long entertainment zone, South Pattaya is where you can still find Pattaya's legendary afterdark reputation. Fairy lights and neon- lit go-go bars, Beer bars and massage parlours provide party animals with an non-stop playground.
Thankfully, Pattaya isn't just go-go bars and loud music, there are other alternatives! Trendy restaurants, piano bars, karaoke and the famed flamboyant transvestite cabaret shows.
Discotheques, nightclubs, coffee shops, karaoke bars, open air bars and restaurants with live music and entertainment compete for attention in the night time mayhem.

Bars and Pubs
South Pattaya. Discos, go-gos, Bar Beers, Massage Parlours around the small alleys and streets (sois) which are packed with bars.
At night, part of the south end of the beach road is blocked off and made into a pedestrian "Walking Street". Small shops and good restaurants as well as pubs, clubs and bars compete for the attention of passers-by.
Central Pattaya, from Soi 7 and Soi 8, is slightly quieter - populated by Bar Beers in the small sois. For complete bedlam head for North Pattaya on Soi 2 where a complex of 40 + bars compete for the loudest rock music. (Soi 2-6)
If South Pattaya's girlie scene bores you to tears, don't worry. Just a few steps from the "Walking Street" are a number of alternatives from dimly-lit karaoke lounges to trendy club-restaurants. Don't forget the legendary cabaret shows at Alcazar. These transvestite shows offer flamboyant, extravagant and fun entertainment with a great sound system.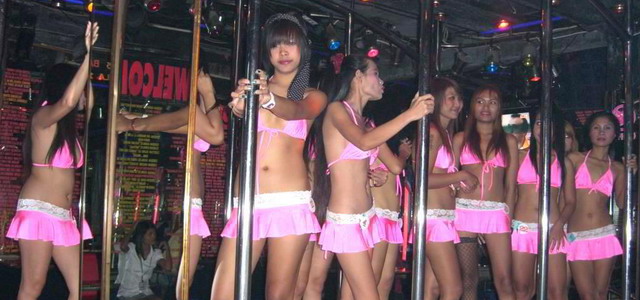 Music Venues

Hard Rock Cafe at the front of the Hard Rock Hotel - Beach Rd
Hopf Brew House with a three story atrium and live music. - Beach Rd
Kilkenny's Irish Pub - respite from the mayhem of Walking street - Walking Street
Shenanigans - live music 5 nights a week and an excellent carvery at weekends. - Pattaya 2nd Road
Choc Dee - Mellow and out of town in Jomtien Beach.
Bamboo Bar - Bamboo tables, cold beers and bands belting out old favs.
Green Bottle Pub - Music and low prices
Moon River Pub - Live band every evening, a local expat hangout
PIC Kitchen Jazz/Jazz Pit - Floor cushions and live music 8pm every evening.
Clubbing & Dancing
Party! party! party! Many clubs are packed on weekends and get hot, sweaty and crammed. Here's a selection:
Hollywood Disco - South Pattaya Road - Locals and tourists
Marine Disco - Walking Street - Well established disco heats up about 1am
Palladium Disco - Large flashy, techno club which double charges foreigners.
Tonys - Expensive drinks, eclectic clientele
X Zyte - Thai clubbing

Cabaret
Undoubtedly, Pattaya is the capital of cabaret shows, famous throughout the country and beyond. Flamboyant, great fun and fabulous costumes darling. A must for all visitors.

Alcazar
Colourful and beautiful transexuals in a lip synching extravaganza. Brings tourists in by the busload.
Second Road North Pattaya. Price 500 Baht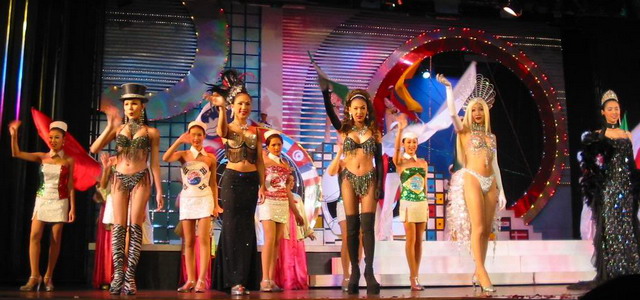 Tiffanys
Fluttering eyelashes, swiveling hips, the works.
464 Moo 9, Second Road. Price 500 Baht

Malibu - Not quite as extravagant but about the price of a beer.
Corner of Soi 13.

Go-Gos
Where to start? There are hundreds and hundreds of go-go bars with as many as 40 bars concentrated in certain areas. A few with names like Classroom A Go-Go (plaits, ponytails, white socks) Lipstick A Go-Go - (tequila shots, Jacuzzi room) and Tahitian Queen (thigh high boots, rock & roll) aim to please, but most look exactly the same. Plenty of girls, shows and bar games.... It has to be seen to be believed.

Gay Pattaya
Naturally Pattaya caters to its rainbow culture. Muscle boys, bikers, boy toys, lady boys strut their stuff at gay only bars and go-go joints centred around Boyz Town and the small sois close to the strip by Sunee Plaza. There are also local gay bars and and transvestite shows that welcome all and provide a lot of entertainment
Star-Tref Travestie (Jomtien Complex)
Boyz Town - (Soi Pattayaland 1 & 3 ) has masses of Gay go-gos and bars. Noisy.
Sunee Plaza - quieter and more private (Just off the strip)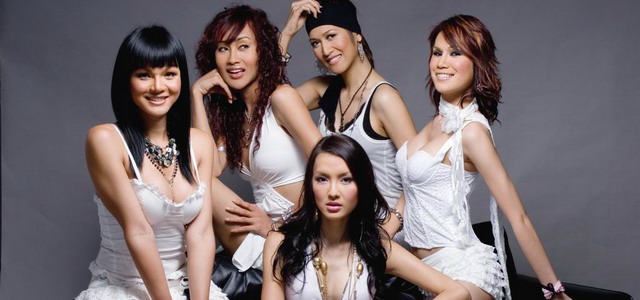 Alternatives

Massage
Traditional Massage
Perfect for tired muscles, aching backs, etc., but not necessarily relaxing!
Make sure the sign says "raksaa tong nuad" or "Traditional Physical Massage" for the real thing. Generally, traditional places will give you pyjama type clothes to wear and recommend a 2 hour masage.
Non-traditional Massage - Recognised by the numbers pinned on the girls' outfits. Body massage involves a lot of soapy mistress!

Foot Massage - Can be exquisite or utter torture depending on the practitioner and, apparently your state of health (the latter meaning you have problems.) Available all over town.
Muay Thai - Difficult not to be mesmerised by the skill and dexterity of these guys. Traditional music, rituals and the roar of the crowd make it an experience worth doing at least once.

Ride a Harley
There's nothing quite like it! Get your pedal to the metal.
Daily, weekly or monthly rental. Prices from 2,500 per day to 7,000 for the weekend.
Harley Rental 316 Thappraya Road.