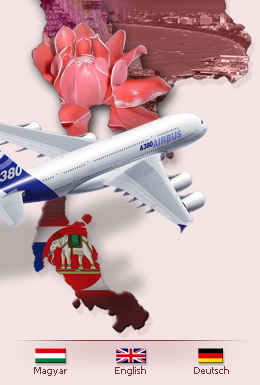 The Kingdom of Thailand has a very good inter-province connecting railway system providing a cheap and comfortable way for Thai's and visitors alike to travel. The railway system connects with the Singapore line which runs along peninsular Malaysia. Chiang Mai is the principle Northern city where the railway line finishes.
 
Trains connect with bus and boats to cover travel to Phuket, Koh Tao, Koh Samui, Koh Phanghan and other tropical islands of Thailand's coast. Japanese trains are mainly used. They are slower than their European or American counterparts. The 700 km, 9 hour road journey from Chiang Mai to Bangkok takes around 14 hours on most overnight trains. The comparative slow speed of the train can be viewed as a bonus for those who truly appreciate the slow rolling lush country-side which takes them into the heartlands of Thailand. Thailand train travel is a good way to enjoy the natural scenery in a relaxed manner.
 
If you like meeting local people and seeing how they travel then "go by train".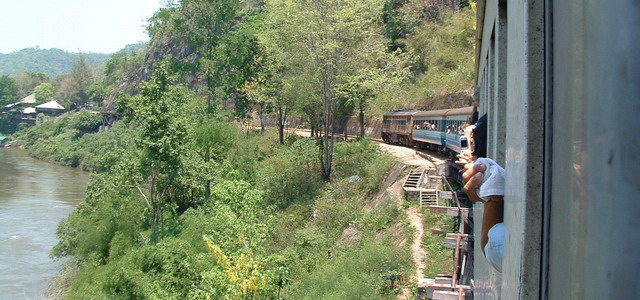 Thailand Train Classes
The state railway of Thailand operates three different train classes.
First Class contains one small private air conditioned compartment for two persons. Each cabin includes a sink and a stow away table. This class is available only on selected trains and tends to get booked out first. The compartment consists of two beds, one upper and one lower.
Second Class Fan or air-conditioned coaches are available in either seat or sleeper form with around 40 seats. Fan cooled sections tend to get a little hot at night and air-conditioning coaches are the more comfortable.
Third Class hard wooden bench seats suitable for only the more hardened traveller. Third class tickets are sold a few hours prior to departure. No pre-booking is possible in this class.
All classes of train have refreshment facilities and most have full catering cars with cooked meals at reasonable rates. At practically every station food vendors offer local delights from fried chicken to more exotic local delicacies.
 
Overnight train sleepers
First class sleepers consist of two full size bunk beds. Second class sleepers are assembled from two facing seats to form the bottom or lower bunk. The upper bunk is a pulled down and unlocked when the beds are made up. All beds use fresh cotton sheets, pillows with cases and laundered, sealed, towel-like blankets.
Beds are set up by the train staff at around 9:00 pm and stored away again around 07:00 am. In both classes the beds are around 2m (6.5 ft) in length.
 
Luggage allowance on Thai trains
Bags are stored in 1st class passengers rooms. 2nd class coaches have racks beside the berths where luggage is placed. The State Railway of Thailand allowance is one large suitcase or similar and a carry on bag per passenger. Extra bags are generally not charged and the system is flexible as staff are mainly very helpful. Bicycles and other large items can be taken on the goods carriage. Please contact us if you wish to take a large item that will not fit inside the compartments.
 
Safety on Trains
Travel police actively patrol every train and the incidents of robbery is extremely rare. State Railways of Thailand generally has a good safety record throughout the kingdom and the "train people" of Thailand are generally very professional about their given tasks. As with every form of public transport you should never leave valuables unattended. Bags are stored beside the seat in second class which is illuminated throughout the night.